One of the main questions guiding my research is: where can youth learn outside of the classroom? As previously discussed, affinity spaces are spaces in which students are able to use community resources, mess around, share ideas and learn through experience with various technology and communication with other creators. Usually, youth participate in these spaces on their own accord, with a foundation in a specific passion or interest, which drives their learning. We already know that the affect of spaces like these are important for youth to build their own creativity and learn 21st century tools. How, however, can we bring these ideas into the classroom to embed the culture found in affinity spaces into the classroom worlds students live in the majority of the time.
Curwood et.al's "Writing in the Wild: writers' motivation in fan based affinity spaces" describes learning in the wild as being, "intertwined with culture, available resources, and interaction with others (Hutchins, 1995). When they post a status update on Facebook, share a story on FanFiction. net, or role-play on Tumblr, their writing practices are inextricably linked to digital tools and online spaces. These, in turn, shape their understanding of audience, purpose, and genre" (677, 2013). This growth of understanding happens because of their involvement with these spaces. Is it possible to do this within the classroom? Scott et.al mention 'transformative' works in which the original artifact becomes something new – this term is very reminiscent to the concept of remix in which the original is changed to make something new. In remixing, or transforming works, youth engage in deeper learning, which allows their understanding of concepts like audience and purpose etc. to grow. Before we can understand how to bring affinity spaces into the classroom, we need to explore why youth move to these spaces in the first place.
Curwood et.al used ethnographic research to suggest that fan culture is part of the main pieces that supports, "writing stories, creating art, producing songs, and participating in role-playing games" (678, 2013) and the texts that students create in these spaces are, " fluid, dynamic, nonlinear, and often collaboratively constructed" (679, 2013). These spaces allow for both new participants and 'masters' interact with one another, learning from one another (679, 2013). Curwood et.al found these characteristics these spaces and the participation within them:
A common endeavor is primary.
Participation is self-directed, multifaceted, and dynamic.
Portals are often multimodal.
Affinity spaces provide a passionate, public audience for content.
Socializing plays an important role in affinity space participation.
Leadership roles vary within and among portals.
Knowledge is distributed across the entire affinity space.
Many portals place a high value on cataloguing content and documenting practices.
Affinity spaces encompass a variety of media specific and social networking portals. (679)
These commonalities may be difficult to recreate in the classroom. For example, a common endeavour for all students is very difficult to achieve, unless you force that endeavour on them – which ruins the purpose of the space to begin with. However, some aspects like finding a public audience for content is very possible. Some teachers connect with schools across the world, or find public forums for student to share work, taking them beyond the project itself. This also forces the projects to relate more to 'real world' jobs and tasks (ex. You don't become a professional powerpoint maker but you can be a filmmaker).
Curwood et.al suggest that teachers, " should not seek to co-opt popular culture, but they can allow writers the space to remix and transform others' work, "build portfolios that demonstrate their developing writing skills, and share their writing with an authentic audience" (684, 2013), this means as opposed to trying to create affinity spaces in the classroom that mimic all the values and norms of those spaces, teachers should try and take certain pieces and bring them in to their classrooms.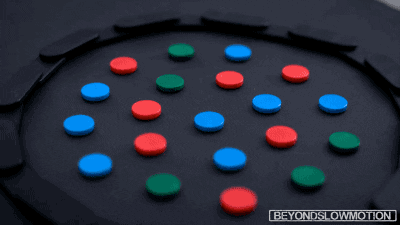 Curwood et.al suggest the following steps:
I know some teachers that already follow some of these points. Like using an online space for communication or asking the students about their out of school interests. These ideas get very interesting when you space implementing the multimodal pieces and playing around with technology and alternative learning environments.
In Andrew Burn's "Making machinima: animation, games, and multimodal participation in the media arts" he explains that that the audience is also now the creator, maker and producers and asks the questions, "what children do in their own acquisition of such semiotic tools, then; and what they know about their own work: how this appears as a form of literacy, and what its cultural and curricular implications might be" (314, 2016). Burns examines the work of students who participated in a multimodal, alternative learning project, in order to create a Machinima film.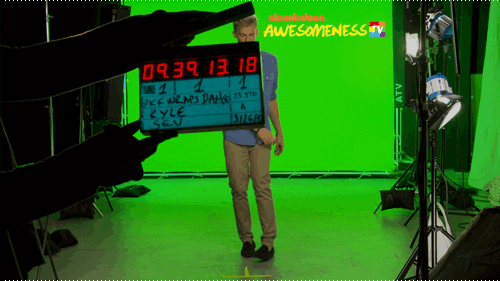 What I found both concerning and interesting in the article were the semiotic choices made by the students. For example, the girls in charge of making the main character made her white as opposed to someone of south Asian descent, despite being south Asian themselves. They did this so that the, "character [was] not marked as unusual or different, with whom spectators can easily identify" (315, 2016). In doing so the girls are doing two things. Firstly, they understand why actors or characters in games are often Caucasian. Secondly, when they had the chance to change this narrative, they continued to reinforce dominant ideologies. Personally, I believe youth works to be the most interesting when they defy dominate standards and expectations. In following this same pattern, the girls are continuing a problematic cycle of representation, and are possibly failing to understand the implications of that. This also happens when another male student created the look for another character and was, "…excited by the exotic nature of his character, and the agonistic nature of his narrative role. He chose a scar, a tattoo, dark skin, a feather headdress, and a dark shirt and trousers" (Burn 317, 2016). There isn't anything wrong with being excited to create a character, but if the students were basing their characters off an actual community, such as indigenous peoples, some research should be done into the culture instead of making them into an exotic stereotype. If we are going to formally bring affinity spaces into schools, we have to step in at points to not only guide learning, but to encourage alternative and informed interpretations.
Finally, we have to consider what it might actually look like to bring an affinity space into an institutionalized space such as school. In Kelly Tran's "Her story was complex": A Twine workshop for ten-to twelve-year-old girls" Tran examines what affinity spaces would look like in a workshop at a school for girls using Twine. She wanted to explore this because according to research, "women can find that they are less prepared for majors and careers in computer science and other technology related fields due to lack of exposure to and practice with computers and games when they are younger" (213, 2016). As we have touched on before, part of the importance of these affinity spaces is to give 21st century youth an opportunity to be prepared for the future. Females are of particular interest (along with minority youth) in terms of their technology use, as they don't seem to be as comfortable with technology as men are in the their later years.
Tran wanted to explore the idea of remixing and the narrative arts, using Twine as a tool to help bridge the gap between writing and game making, as she, "encouraged participants to draw on their knowledge of cultural objects and use it to inspire their writing and game making" (214, 2016). In using the medium of writing, something the students were comfortable with in terms of their understanding, the game making could be less intimidating. In Tran's study the student didn't need to stay on task, and were really able to explore the messing around concept (as stated in previous summaries) within the school setting (216, 2016). All of the students interacted with Twine differently, some making complex stories, others really getting into the program itself, and some just enjoying the narrative function. There was no grade for the creation or ultimate goal, Tran just wanted to the students to explore the tool how they wanted to, using whatever interest to motivate them (like puppies, or horses), they were also able to use language they might not have been allowed to otherwise (like a unicorn barfing rainbows) (Tran 222, 2016). This freedom lead to interesting creative works, but not everyone participated at the same level or found the same interest.
This study is important because it shows that affinity spaces can be re-created within the school setting, however, they don't work for everyone and not all students will participate in the same way. Having a club or afterschool program makes more sense as a space for students to explore this, but how can we further this in the actual classroom? Perhaps during IBL time (inquiry based learning) or with a certain project. I'm not sure how this all fit together, but I know that we need to continue to find spaces for student creation and innovation as a way to not only close gaps between youth but to help engage and motivate students within the classroom.