As I come to the end of my research, I don't know if I have a complete answer to my question: how can we engage students in the classroom through student interest and relevant culturally pedagogy? However, through this research I do understand that if we can at least put efforts forward in creating that environment, the results for both our students and as us as teachers – can be extremely rewarding.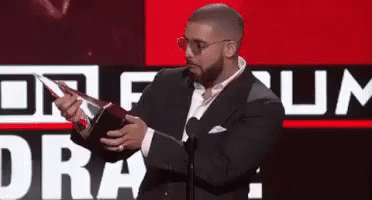 In Mahiri's book, Digital tools in urban schools: Mediating a remix of learning, he uses a yearlong case study at an inner-city school in America to explore what happens when cultural, remix pedagogy is applied for a whole year. Mahiri not only focused on student projects but professional development for the teachers so they could learn how to create lessons incorporating technology, remix, and cultural pedagogy (20, 2011). Mahiri mostly focuses on Ms. Foster's class, titled Hip-hop Journalism.
Firstly, Ms. Foster states that she, "…never assigned her students any assignments that we were not willing to do [them]ourselves" (31, 2011). Going back into past research this directly relates to the idea that teachers should not only work with students, but create what that they (as teachers) would also find interesting.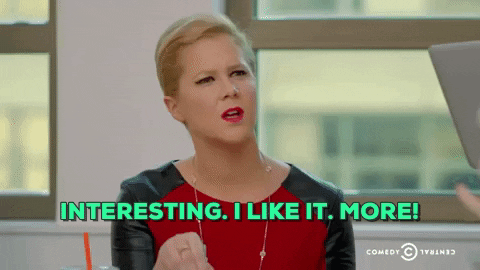 Ms. Foster goes on to say,  "We also kept our class relevant to current events and personal experiences…sometimes we pushed students out of their comfort zones, but we always participated as well … we wrote  poetry together, rapped together, wrote headlines that reflect our lives 10 years from now, and played musical chairs and other games" (31, 2011). If we look into what is considered engaging, what counts as student interest, what makes pedagogy culturally relevant –  I think this statement by Ms. Foster hits all the points. What I want to address here is that she isn't doing anything totally 'out there,' she doesn't need tons of technology to create these lessons. By participating with her students and creating lessons that are relevant to the class, Ms. Foster brings a great deal of engagement into her classroom.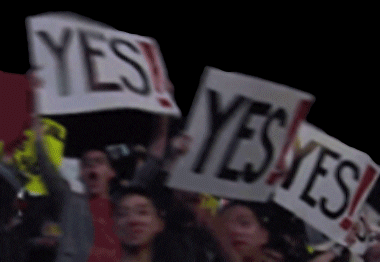 Ms. Foster Developed a unit on stereotypes based on a shooting that occurred near the school. This is an example of creating current content that doesn't just reply on surface-level experiences or images. This lesson on stereotypes is able to directly connect with the curriculum meaning the work could also be assessed without issue.
I would like to add that not everyone in Ms. Foster's class participated fully. Although seemingly very engaging, Mahiri points out that there were still students who came late or slept through class. He makes mention that this is just part of the school environment as many students in the area have external obstacles effecting their school performance. In some notes of the case study, students eventually did come around, but it wasn't easy. No system is perfect. As much as we can try and engage students through this pedagogy, it won't work for every single student. However, this doesn't mean it isn't worth trying.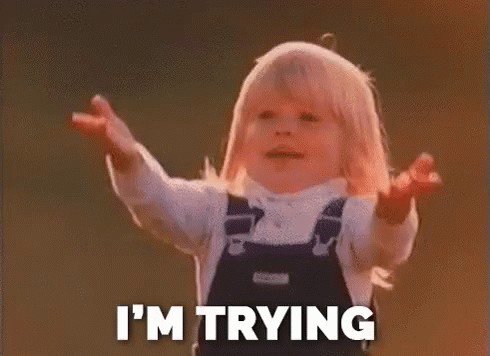 The changes Ms. Foster makes in her classroom when compared to what we might call the "regular classroom" are not that big. Ms. Foster is simply changing the space in which her students learn by changing her own mindset.  In pervious posts I explained that space is created by the individuals who exist within it. This is true in Ms. Foster's class as Mahiri explains, "changing teaching practices is ultimately tied to changing the underlying values beliefs and cultural models that dictate and sustain and reproduce the practices even when they are ineffective or worse yet actually harming youth" (50, 2011).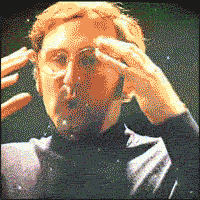 Mahrir claims that we are harming youth by not changing our pedagogical practices. In keeping the same static ideas about education and learning, the youth who need the change the most face the most amount of harm. The students within the inner-city school need teachers who are willing to make changes and engage them, to create culturally relevant pedagogy. In order to help close the 'participation gap' as Jenkins has outlined in many texts, we have to make efforts to engage minority youth who are continuously left behind.
Within the professional development (PD) meetings lead by Mahiri, he explain that, teachers must continually develop disciplinary knowledge, cultural knowledge, technical knowledge, and pedagogical knowledge (55, 2011). Mahiri specifically designed the PD sessions as a way to, "model approaches that they also could use to activate and excite student learning in their classrooms" (59, 2011). In focusing on these collaborative measures that include multimodal texts and 'remixing' classroom knowledge (60, 2011), the PD both taught the teachers and model expectations. This way the concepts of 'cultural pedagogy' won't seem so foreign when they begin to implement them into their classrooms. One teacher in particular, the math teacher, had a hard time with these concepts. Eventually, through teacher collaboration they were able to come up with ideas for the teacher to possibly use in his classroom.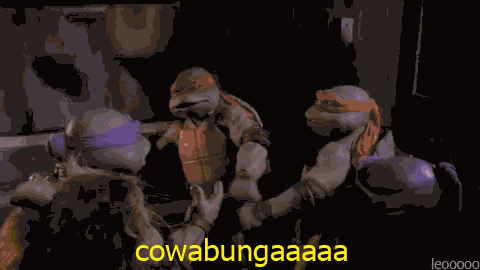 In Goodman's book Teaching Youth Media: A critical guide to literacy, video production and social change, he also addresses the need for teachers to not only work with students, but to learn themselves in their own 'zone of proximal development', "for the teacher is also learner who has his or her own particular zone of proximal development and should always be seeking to learn more beyond that development. Every group of students he or she works with and every project they embark on together presents the teacher with a new opportunity to grow" (60, 2003). In teachers recognizing their 'zone of proximal development' they may be able to understand the importance of working with their students to accomplish a task.
Goodman's case study also follows students in inner-city schools and suggested that the project they were working on was, "unlike so many of their other experiences at home and school which ended in disappointment and failure this class yielded tangible evidence that they could succeed that if they stuck with a product over time their hard work would pay off" (99, 2003). The students in the class made a documentary about their community and lives. Of course, in this work, Goodman addresses a problem that has been faced with many projects like this as, "rich as their experience was, the use of video increase as a methodology for teaching and learning did not become institutionalized as part of the school's culture" (99, 2003). Despite this, however Goodman address some of the efforts that have been made to change the exclusion of video and media from the school day.
Goodman explains that the state department of education does not see media literacy or media education as a specific subject area, it is also not a subject for standardized testing (100, 2003). Because there are no standardized tests about media literacy, there is much less of a focus or a need to address it in schools. This is an interesting point because it acknowledges one of the biggest issues with standardized testing. When we give all our attention to the subjects that 'matter' the other subjects suffer. Even though Goodman's work takes place in America, this is still relevant to Canadian school regulation. We mostly focus on Math and English as our two main subject areas. Both of the subjects end up 'stuck' in regulatory practices and because of this, many teachers don't venture into multimodal aspects of these subjects, even though there is clearly room to do so. As Goodman states: "Academic credit is often not granted to students for coursework that doesn't fit into mandated subject areas" (101, 2003).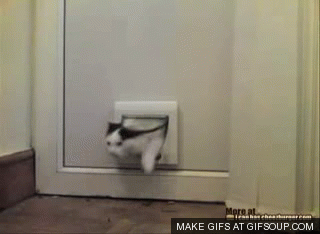 Even though this text was written in 2003, Goodman explains that in order, "to bring media into the classroom as a serious subject of study they must overcome the view that since video is a close relative of Television it can only be a source of distraction or entertainment for students" (101, 2003), this is still a current problem when trying to bring in multimodal texts. Using one's cellphone to do work is often an issue for this same reason. Sometimes I feel as though if we as teachers use media the students enjoy, it's almost looked down upon. If we bring pokemon or rap music into a lesson and the students are having fun as they learn, they must not be learning that well. We have all these documents about 21st century education and what it can look like, but rarely are those elements supported in the classroom. For example, in the works by both Goodman and Mahiri, the teachers who participated in culturally relevant pedagogy, were often alone in doing so. Sometimes receiving help from administration, but seemingly, only because they had to for the purpose of the study. In the Mahiri texts the Prinicpals says, "the robustness of the applications exceeds our students ability, one. And two, they're innovation and excitement exceed the robustness of the applications. So it is the marriage of those two things that I think is sometimes problematic" (Mahiri 82, 2011).
As Goodman explains, "media education practitioners must either join forces with the education reformers or look outside of schools to find other institutional partners" (102, 2003). In the end, through his research, Goodman turns to after-school programs, which he argues tap into a "third arena" between school and family (102, 2003). Until media literacy education is taken more seriously in schools, another place must exist for creative literacy to take place. While I agree with Goodman to an extent, it just isn't good enough. These programs don't always exist, in fact, I have yet to see one in my own community. I worked community programs for 8 years, I pitched ideas for youth media workshops, in fact I had a whole plan outlined and submitted it to my supervisor, but it never came to fruition. This is why, I believe, it needs to take place within the school. However, these ideas shouldn't stop within the school. I want students to feel relevant and engaged in school, because I want their schooling to connect to their passions, and I want their passions to connect to the real world, to hopefully create positive change.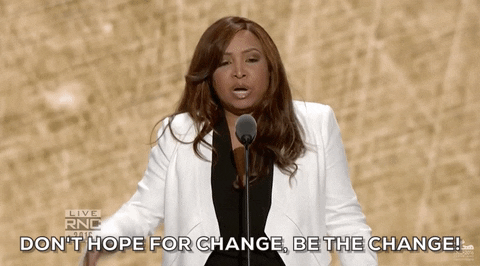 If we can give these ideas place to grow, they may be able to effect greater social change. In Kilger-Vilenchik's et.al's work, Experiencing fan activism: Understanding the power of fan activist organizations through members' narratives we explore two separate clubs that create social change based in fandom and interest.
"According to this approach, popular culture and participatory culture, rather than being causes of disengagement, serve as resources around which young people come together and are mobilized to social action" (Kilger-Vilenchik's et.al 1.1, 2011). If we can tap into this idea as educators, we can have students who create and participate in communities that make a difference in the world.
This text looks at two main groups, the HPA (Harry Potter Alliance) and Invisible Children. While both are interesting, Invisible Children is very different from HPA. The HPA create connection based on the Harry Potter fandom. Often their work is based on things that exist within the HP universe. For example, Care of Magical Creatures part of HPA works to help end animal cruelty. Invisible Children (IC) is, "itself as a movement built around a movie. Invisible Children: Rough Cut documents the long-running civil war in Uganda, particularly focusing on the hardships of child soldiers conscripted into the Lord's Resistance Army" (2.3, 2011). While I was reading this text, I couldn't help but think I recognized the name 'Invisible Children' and then I remembered that this was the organized that launched a major campaign to find Joseph Kony, creating the KONY 2012 movement in 2012. Kilger-Vilenchik's et.al state that IC's fan activism is created through an, "activist goal and has, almost inadvertently, built a fanlike public around its self-produced documentary media" (2.4, 2011).
When the KONY 2012 video was released I was in my third year at York studying film and communications, and starting my first practicum for teaching. My friends donated money to the case, buying kits and shirts and other merchandise. Of course, it was later discovered that IC was a well marketed 'sham' or sorts, with the owner taking most of the money. Why is the relevant to my argument?
My friends who loved film, and who understood media literacy, fell into the trap of IC. But I think more importantly, it showed that they wanted to make a change. And for all those who participated in IC, who donated their time and expertise to the cause, shows that youth want to make change. IC was a well funded, well advertised, engaging opportunity for youth to use their talents to do something different. Why can't we create these opportunities in our schools?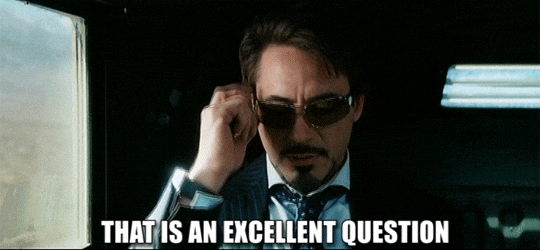 It is clear that youth want to have opportunities to share their voices, to be impactful, to do more than what is bound to the classroom. We need to start giving them the spaces to do so. In both Mahiri and Goodman's work, the students created documentaries, or podcasts or blogs that were relevant to their lives and communities. This brought engagement for both the students and teachers. It is up to us as educators to make these changes in our classrooms in hopes that these changes can extend beyond the classroom.